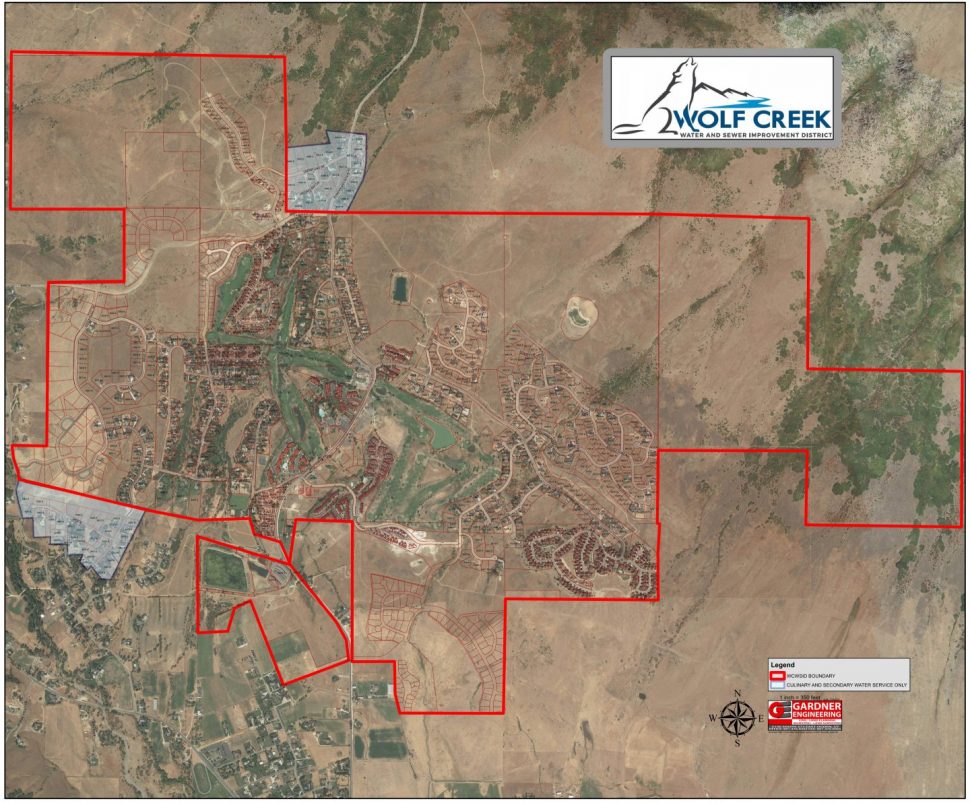 If you have an emergency please call Rob Thomas at 801-430-4647 or Cole Vincent at 801-791-4128
NOTICE OF MORATORIUM 
ON WOLF CREEK WATER AND SEWER IMPROVEMENT DISTRICT
CAN AND WILL SERVE LETTERS
Due to ongoing drought conditions and increased demand on Wolf Creek Water and Sewer Improvement District's water supply effective July 27, 2021, the District will not issue any can and will serve letters for new water service.  The District will reevaluate the moratorium in March 2022.
Our Annual Open Board Meeting and Budget Public Hearing to will be held December 9, 2021 at 6:00 p.m. via Zoom.
Call the office for the Zoom link at the telephone number listed below.
OUR OFFICE HAS MOVED AS OF JULY 1, 2021
2580 N. HIGHWAY 162, SUITE A
EDEN, UT 84310
Mailing address will remain the same:
P.O. Box 658 Eden, UT 84310
Telephone will remain the same:
801-745-3435